Wordsworth eh? Never did like that dog. Had a stupid hat and rarely helped Jamie out. [Wasted on most readers that bit of derivative humour]

An anniversary weekend was had this year with a splendid trip to the Lake District. The last time I went to the Lake District I was 30, the time before that I was about 17. How the world and times have changed. Or is it, perchance, my aging memory has smudged some of my own memories following a brain defrag or that bang on my head I had when I was 18? Or the one I had last decade (can't remember the year, it was when I went gorge walking and fell off the waterfall, was that 2005 or later? I can't remember)?

Anyway, I took Zoe on a journey to pastures familiar and unfamiliar with a trip to the Tan Hill Inn, which is the highest pub in the country. That's not to say it has been smoking draw for years on end but that it is wayyyy up above most streets and houses on the North Yorkshire Moors on top of the Pennines (your geography may vary). My last visit there was in 2003 or thereabouts when I inadvertently re-enacted the Everest commercial a la Ted Moult by opening my car door and watching several bits of paper blow out of the passenger footwell together with the most relevantly important page of my AA Road Atlas. This visit was slightly less tempestuous, probably because of
zoefruitcakes calming influence.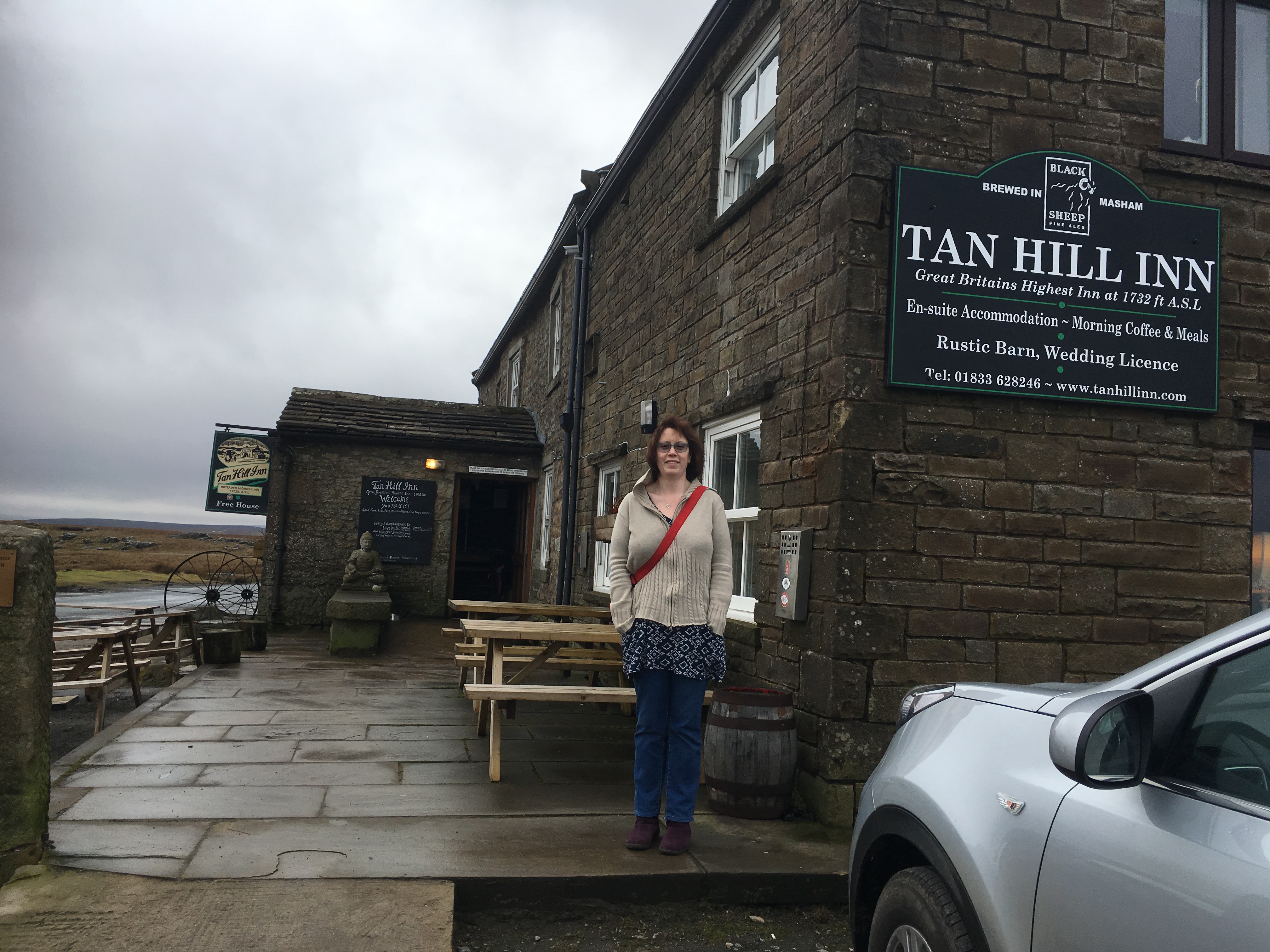 Zoe was thrilled to visit a pub in the middle of nowhere



After a light lunch and half a pale ale, we continued to Keswick. My last visit to Keswick was probably about 1991 or 1992 when I was a member of a local church choir. I wasn't a member for holy redemption and blessings but as a way to meet girls. Mostly Sarah Bamber. She's now a dentist. Still, during those two holidays we stayed at the Youth Hostel in Keswick for a period of two days while Andrew Sharples, my former music teacher and, to some extent, role model, went to all the pubs in the area to smoke pipes, cigars and roll ups and drink plenty of beer and whiskey while the rest of us went on walks. However, apart from a memory of listening to Roxy Music's Flesh & Blood album sat on the veranda of the hostel overlooking the nearby passing river, I don't actually remember much else of the area. After much racking of brains and thought, I actually think I didn't leave the hostel for the two days.


The Youth Hostel where I lost two days



After a wander around the area and a text message that the £3 an hour parking was about to run out we checked into our hotel. Beautiful scenery and peace and quiet aplenty with lots of comfort made for a pleasant stay. Only slightly marred by the meagre "pay more get less" cooked breakfast (see picture) and the antwacky shower which was probably state of the art in about 1978. The hotel seemed to follow the "overcharge it, they'll pay" philosophy where something is seen as posh if you pay a little extra. I've had posher hankies.But, like I said, it was pleasant and I wasn't there for the hotel or breakfast, I was there to celebrate 2 years of happy marriage to my bride.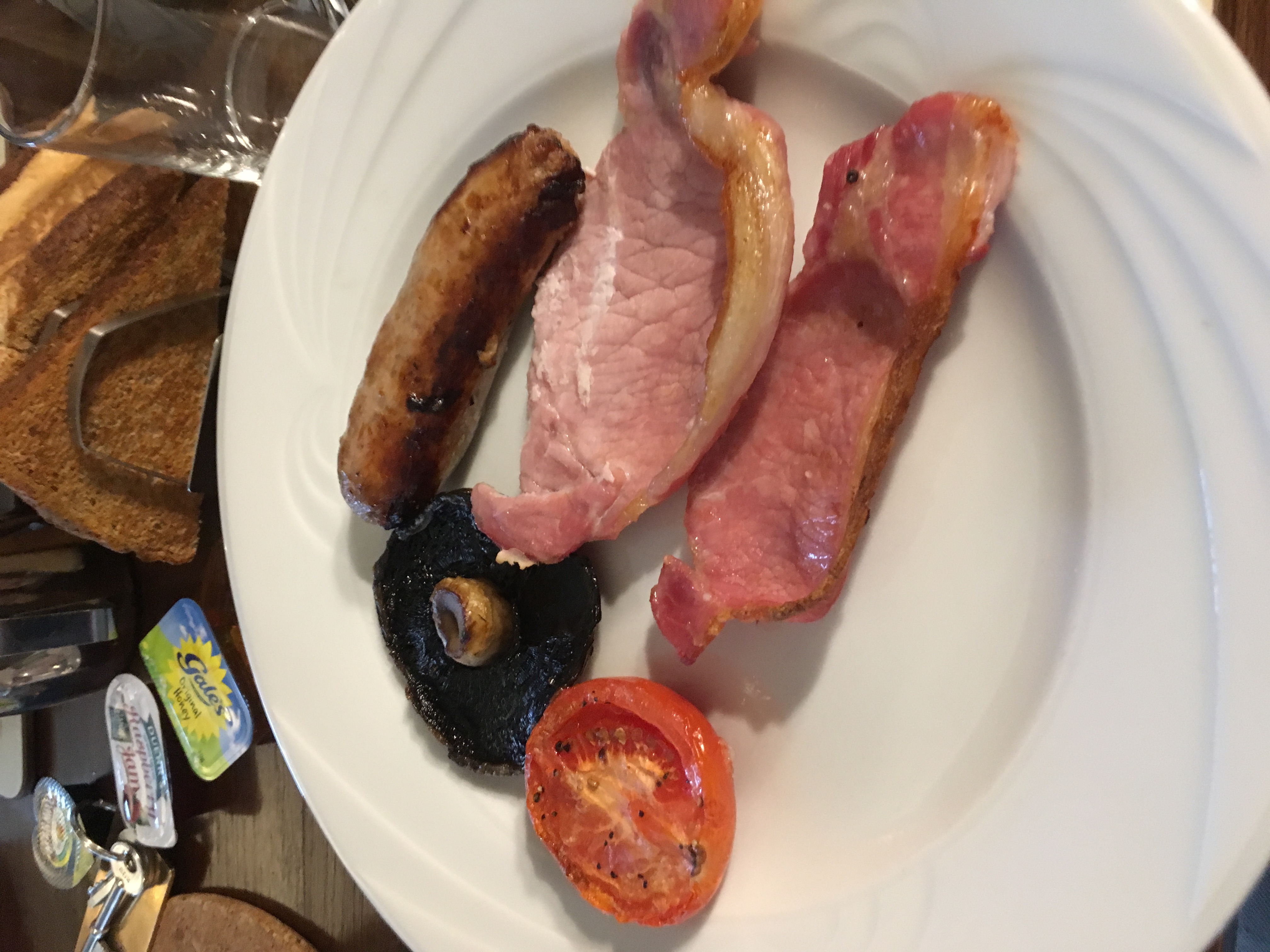 £105 worth of breakfast



To show her just how much I love her, I thought I'd take her to somewhere I'd never been to before. Through the magic of the Tourist Information Office, I got wind of a far off wondrous place, full of adventure, Georgian architecture, boutique shops, folk festivals and fine foods. A place with a mysterious sounding name....

MARYPORT.

Originally called Alauna by the Romans and then Ellenfoot, a local 18th century dignitary had the town renamed after his wife Mary. I can only imagine that he wasn't fond of her. Either that or 18th century Maryport was a lot nicer than 21st century Maryport. Nothing much to see in Maryport, unless you like mud, closed shops and shopping at Heron Foods (which unless you're from the north of England you might not have heard of; just be grateful if you haven't). Not wishing to overstay our welcome in the free all day car park, we high-tailed it out of Dodge and made our way south along the coast, just to see what Workington and Whitehaven were like. Indeed, it wasn't difficult to see that Maryport was the better of the three towns, by no stretch of the imagination.

No matter though, because we did get to see some interesting buildings and reluctance being our middle names, we continued further along the coast than planned and ended up in the contrasting St Bees which seemed a nice place even in bleak, cold and wet February. It was here that I convinced my darling wife to try some chocolate coated toothpaste known locally as Kendal Mint Cake. She seemed to enjoy it.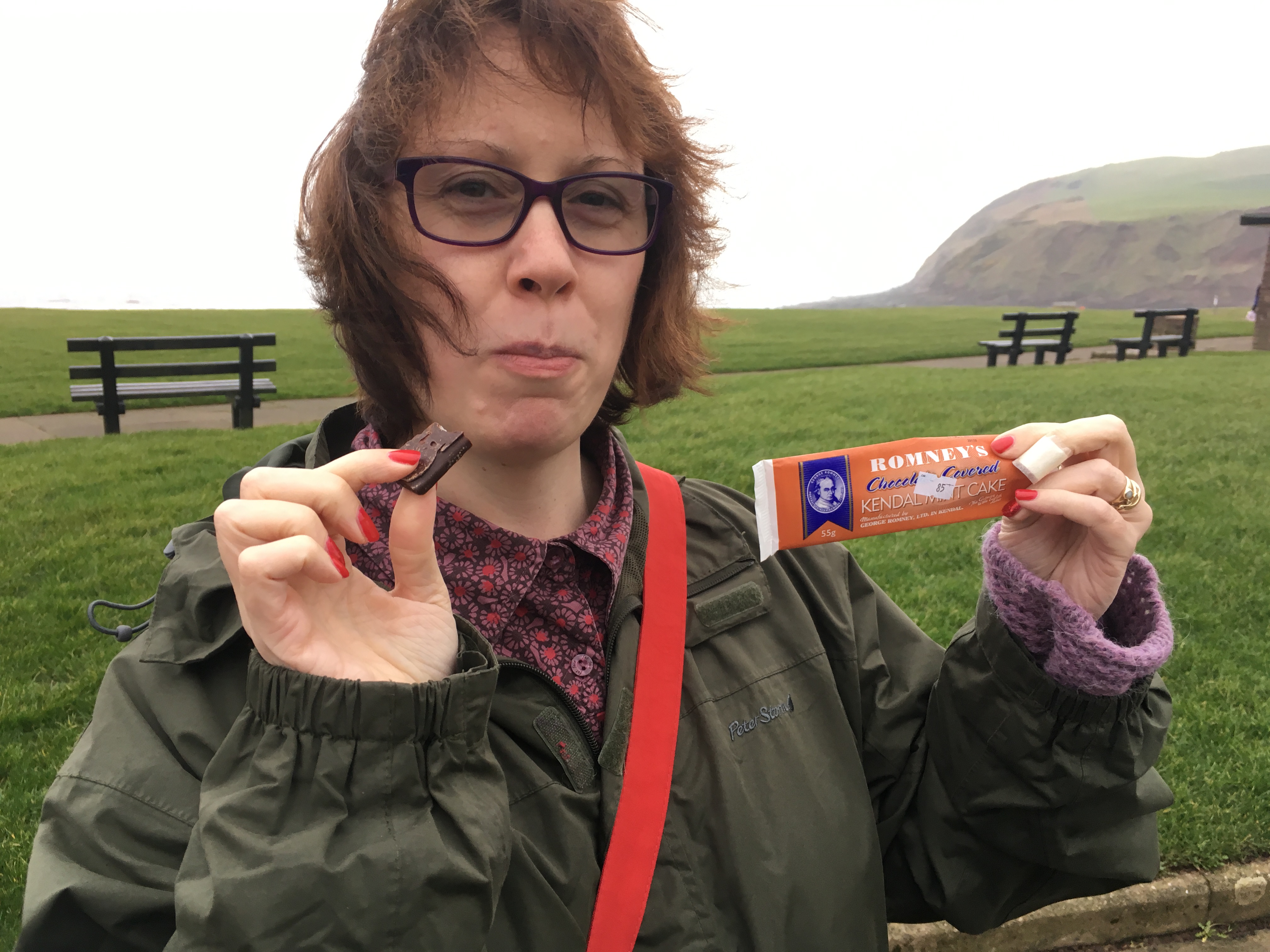 Mmmm...chocolate toothpaste


Not wanting to loiter longer than necessary for fear of attracting the attention of locals, we made our way back to the Lakes, this time to Grasmere for a visit to the Gingerbread shop. I love gingerbread. I love Grasmere gingerbread more than any other type of gingerbread there is. You can keep your Pepparkakken and your Jamaican gingerbread, I'll have Grasmere gingerbread any day. Of course, the shop is minuscule and the queues are long, more so with Japanese and American tourists so while the good wife queued in the rain, I took shelter under my hood and watched a RED SQUIRREL gambolling in the trees, squeaking cutely as he jumped.

Sufficiently warmed by the red squirrel gingerbread experience, we then headed to Ambleside for our evening meal at LUCY ON A PLATE. If you ever plan to go to the Lake District for whatever reason and you are looking for a place to eat, then LUCY's always LUCY's. I've been twice in my life and I've been bowled over by the service and food quality ever since. Saturday night further fuelled my love for the place. The tiny little flourishes (the menu is unique every night and to show this they provide news about your fellow diners), the attentive staff and, of course, the delicious food all add together to create a charming little popular restaurant. Go there. Go there and dine.

Next morning a visit to Wray Castle on the banks of Lake Windermere. Victorian rich bloke retired and he and his fancy heiress wife bought a sweet little cottage with lots of land. The cottage wasn't sweet enough so he had a MASSIVE CASTLE built in the back garden to entertain his guests. Of course, it wasn't long after the castle was completed they died with no heirs so by some chain of events the National Trust bought it. Of course, they didn't know what to do with it so they rented it out until eventually, nobody wanted to rent it anymore so they ended up opening it to the public. You pays your £10 and you too can wander round bare rooms looking at photos of what it once looked like. Ace.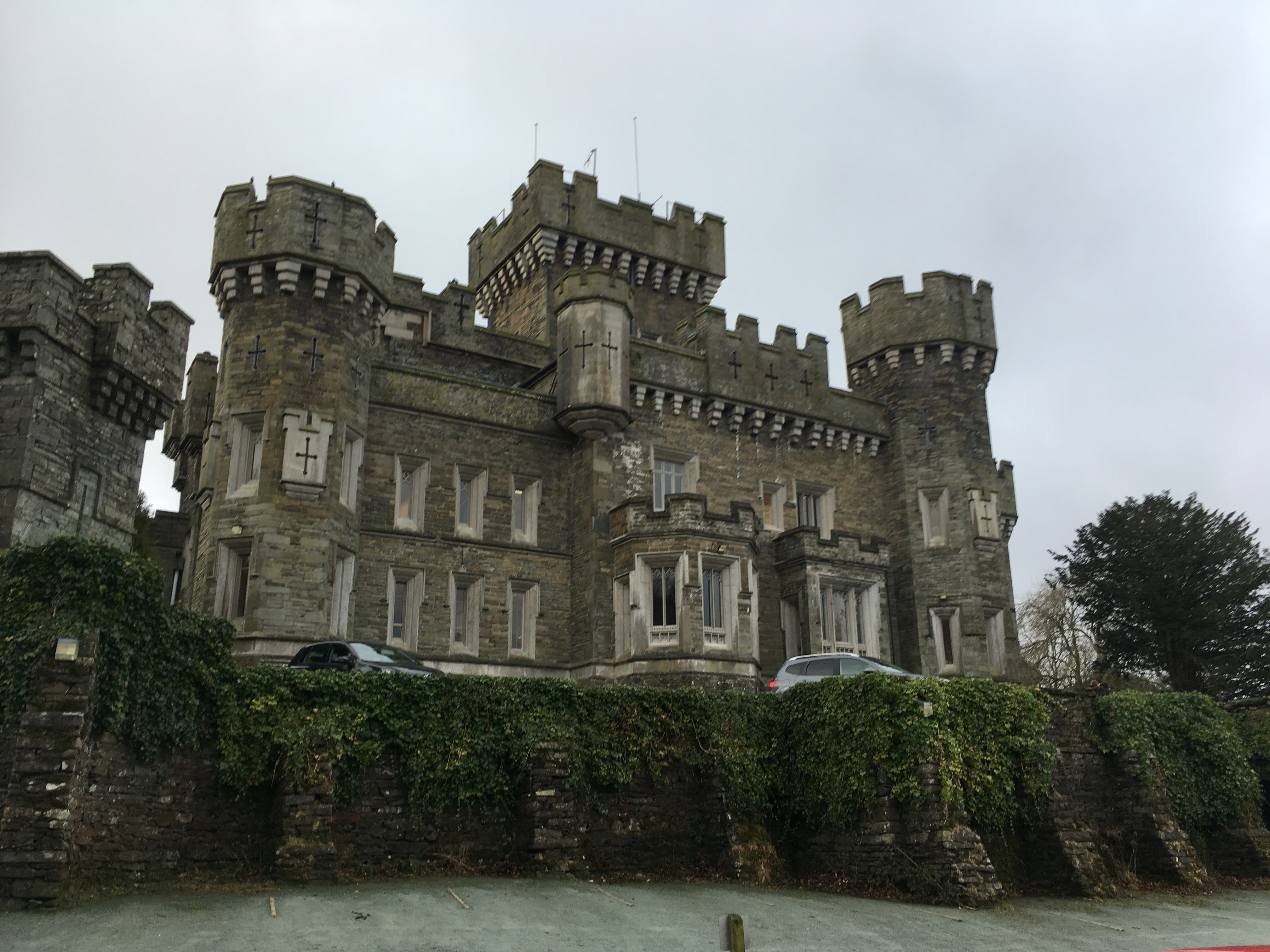 Not to scale.


Homeward bound I fulfilled a lifetime ambition of getting my sat-nav to tell me to "TAKE THE FERRY" by catching the Windermere car ferry from Far Sawrey to Ferry Nab. I've always wanted to take my car on a cross-river ferry. I've taken it on the Isle of Man ferry but that's across the sea so there's nothing remarkable about that. But crossing a lake....or a river....now that's something special.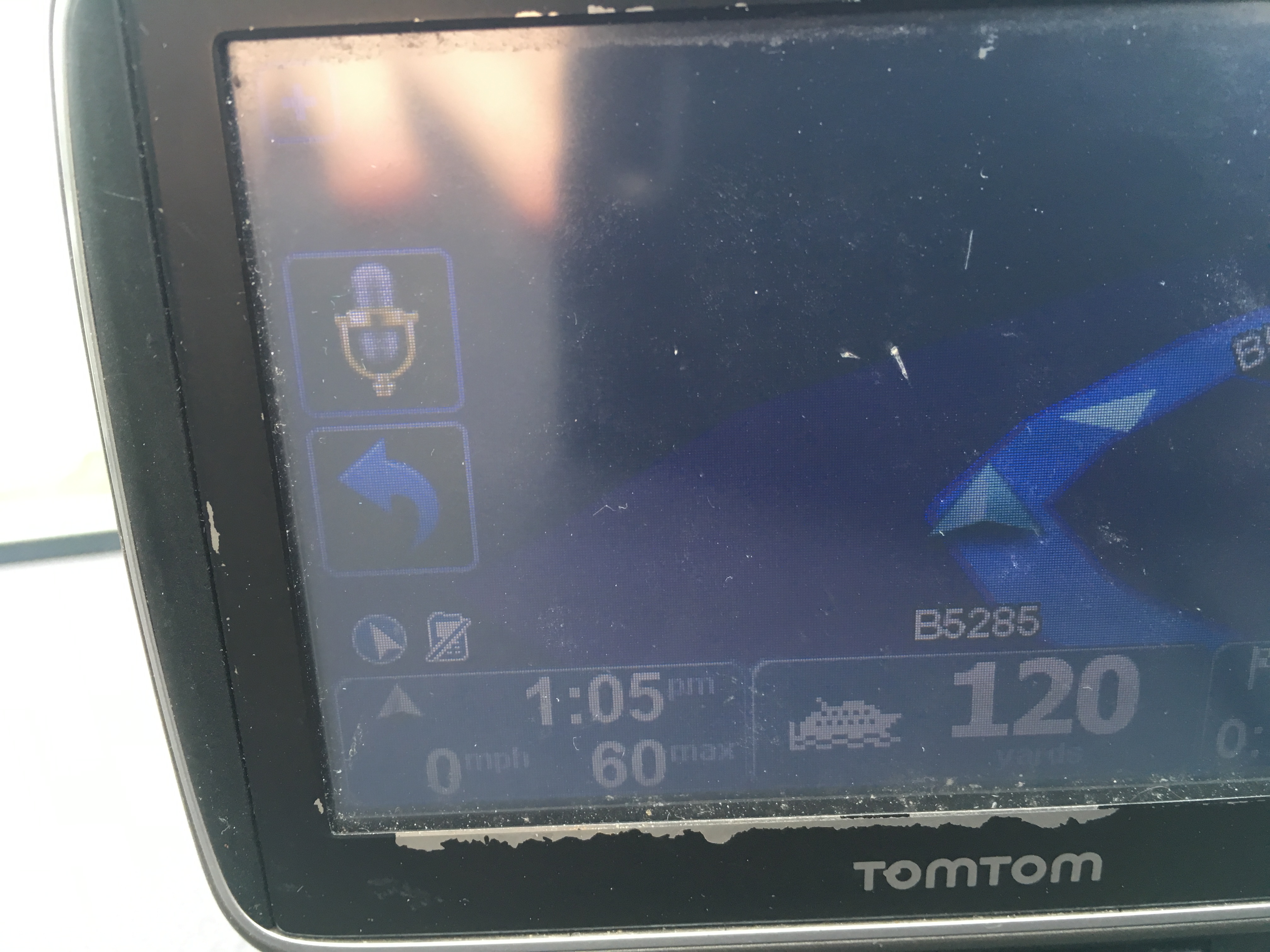 Take the ferry


Windermere is unremarkable, more so on a Sunday. It seems most people head to Windermere to catch the train or to visit the mega-Lakeland. We were there for the latter. An entire store filled with teabag spatulas, clothes peg cases, onion cosies and other stuff you never knew you needed until you saw it. Zoe loves it. Unfortunately, I have a sensible voice in my head that tells me that I don't actually need a sausage rake or a dishwasher pencil sharpener and that I can actually use my own hands to fashion a melon into an edible form without the use of an electronic melon scraper. Still, it was fun.

The 4-hour journey home wasn't much fun though. Traffic, roadworks and rain. Never a good combination and worsened by an approaching work filled Monday. It was a lovey break though.